NIGHT RUNNING RACE "CAVALIER AL CHIARO DI LUNA"
ROASIO (vc) ITALY 14 APRIL 2012"
**HOME **
(Subscription form at end of the page)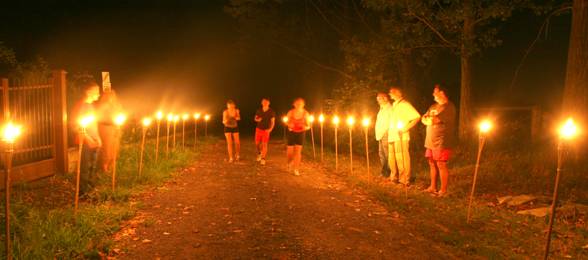 Spectacular running race illuminated by the full moon in the opened space, by torches and lights in the wood and the covered road. Distance totally in plan that follows rice plants and crosses grass fields. 98% of the road is on country roads.
Competitive race (age from 16)
Start at 21:02 (call at 20.51) Distance 14 km (2 rounds 7 km ).
Non Competitive race (everybody)
Start at 21:07 (call at 20.56) Distance 7 km (1 round ).
Race Number distribution from 18,50 to 20.00 at the soccer sport field in Roasio.
Is possible to register yorself by mobile phone supplying name, last name and date of birth with a SMS to the 3357175574 or calling in lunch time, (for the value to pay is considered the day that is paid. So the phone registration does not determine the value, but only an important preregistration that allows you to participate).
For better safety we suggest you to bring a light with you.
INFO info@polisportivaroasio.it mobile phone 3357175574 (meals time)
The race box has 1 rice a white stone and a red/black stone
Why the two stones?
You must run all the race holding the stones in your hand. At end of race, if you enjoyed it you put the white stone in a box, if not you put the red/black one. If you want you can also go to the river and wish something nice and trow the stone in the river. If you have bad things you tell to the red/black one these and then trow it in the water.
COMPETITIVE RACE: open to runners up to 16 years old
All runners will have to demonstrate their subscription must show their Athletic Club Membership Card also when they pick up their bib number.
Runners that want to join competitive race and don't have a membership card has to send a copy of a competitive health certificcate
NON COMPETITIVE RACE and FITWALKING: open to all the runners without age limits..
The race organization can be modified in its parts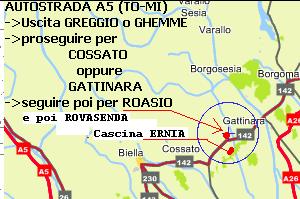 We run for fun not for money

16083